---
Guest Access Website
If you forget your password, from the Guest Access Website Login screen, simply click "Forgot your password?"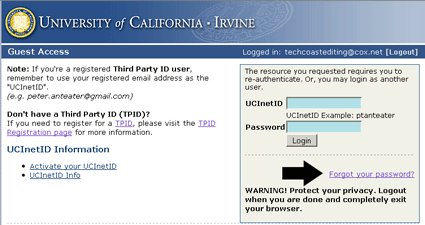 Enter 1) your Guest/Third Party UCInetID (your registered e-mail address), 2) the date of birth you used when you registered, in the format mm/dd/yyyy, and 3) the last 4 digits of the Social Security number you used when you registered. If you didn't enter Social Security numbers, just leave that field blank. Then click "Validate UCInetId Information."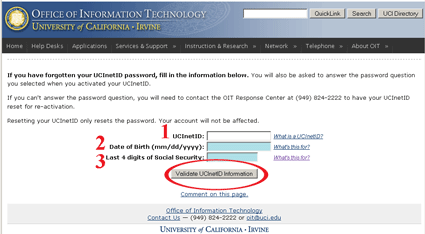 .
1) Make sure that your UCInetID and full name are displayed correctly (if not contact the Office of Information Technology Response Center at (949) 824-2222); 2) read the password question and enter the answer you provided when you registered; 3) enter a password, then enter it again as confirmation. Consider reading the Guidelines for Password Selection for help choosing a secure password. Then click "Submit Password Change" button.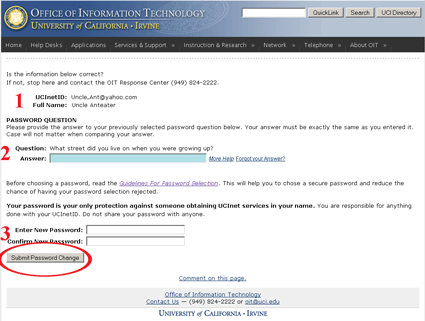 You will see a confirmation that you have changed your password. Your new Guest/Third Party UCInetID password is active and ready to use immediately.
---
This page was last updated 02/02/2010